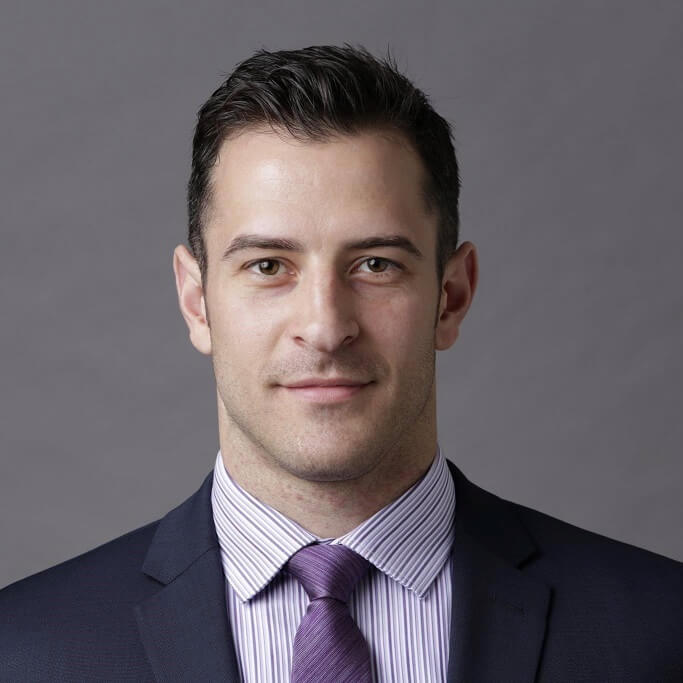 125 Mountain Road
Stowe, VT 05672
Jon joins us as an associate attorney after spending the previous three years as In-house Counsel for a group of businesses based in Stowe, VT.  Prior to his time as In-house Counsel, Jon was an associate attorney for a medical malpractice defense firm based on White Plains, NY. Jon is a seasoned attorney with experience in a variety of areas of the law, including real estate transactions, employee benefits and executive compensation, personal injury, and medical malpractice defense.
Jon graduated from St. John's University School of Law in June 2016 with his Juris Doctor degree. He is admitted to practice law in both New York and Vermont.  Further, he holds a Real Estate Salesperson's license in Vermont and a Real Estate Broker's license in New York.
Prior to his studies, Jon was a Police Officer in the New York City Police Department and then enlisted in the United States Navy, stationed onboard the USS Stockdale in San Diego, where he worked in the electronic signals intelligence unit. While onboard, he was a lead member of the Visit, Board, Search and Seizure team, tasked with evaluating and critiquing the team's tactics during training operations. He uses this experience when in rapidly changing environments to think in unconventional ways to solve everyday problems.
Jon is also an NFLPA Certified Contract Advisor and represents athletes in, and aspiring to be in, the National Football League.
Personally, Jon enjoys working on his real estate portfolio, is an avid crossfitter, outdoor enthusiast, and he is pursuing his private pilot's license. When not in the office, look for him on the slopes and trails, or in the skies, around VT.